courses


professional development

training courses



---
CERES delivers three high quality courses for school and university staff looking for new ideas and approaches for creating an engaging and motivational learning environment. All of our courses have a strong practical and applied emphasis. Grants to cover the cost of the course fee and to contribute to travel costs, accommodation, meals, cultural and linguistic preparation and special assistance are available under European Union's Lifelong Learning Programme.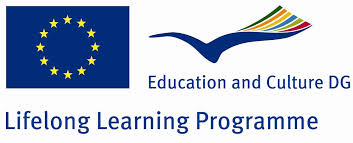 ---

fieldwork coordinator training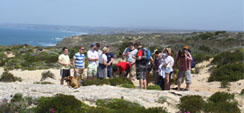 This course is a must for anyone responsible for off-site visits in science education. Spread over 4 days it offers an in-depth look at the issues involved in planning, managing and evaluating local visits, fieldtrips and exchanges. The course provides practical solutions and guidance for visit coordinators, teachers, and voluntary staff involved in fieldwork activities for the first time. Experienced teachers and trip leaders will benefit from fresh ideas and sharing best-practise. The course has a strong emphasis on improving teaching and training techniques in the field... go to page

---

outdoor education coordinator training

This instructor training course prepares teachers to take groups into the outdoor environment to pursue adventure sport activities. Spread over 7 days the course offers an in-depth look at operational procedures, offsite health and safety management, conservation issues and the legal framework of taking groups abroad. Participants have the opportunity to explore adventure sport activities like surfing, kitesurfing, snorkelling, coasteering and mountain biking first hand, gain an overview of the equipment used and learn from industry experts... go to page.

---

applied marine conservation


This course has been devolved in cooperation with the Surfrider Foundation Europe. It enables professionals working in the watersport industry to understand the challenges of responsible and sustainable use of the marine environment. The course gives concrete solutions for integrating concepts to increase people's awareness about the environment and associated challenges in everyday pedagogical work. It provides inspiration and tools to help protect the coastal ecosystem, provide a "greener" workplace and delivers a basis for individual and collective decision making... go to page.

---


short courses

for individuals




---

Our recreational courses provide an opportunity for everyone to take part in exciting, challenging educational activities. Work with us to gain in-depth knowledge about a subject you are passionate about. Skills essential to participation include enthusiasm, an open mind, flexibility to changing situations, a desire to help and the ability to work in a team. We will teach you everything else you need to know. Our courses are a great way to meet interesting, like-minded people and have inspiring discussions around the camp fire!

" meet interesting people

and do something amazing this holiday "

---
summer science expedition

The Summer Science Expedition is a residential program in which A-level students from around the world complete a challenging, hands-on research project in biology or earth science. They work alongside a university researcher in the field collecting data for a conservation project. Students learn experimental set up, data analysis and report writing from the experts. Stimulating guest speakers and field trips round out the curriculum. This expedition helps students with their academic progress, personal development, and motivates them to become scientists themselves... go to page

---


science project

Hypothesis testing is a powerful tool if you know how to use it. Help to collect data for a conservation project. Make a difference. We will teach you the tools of the trade and guide you with designing and setting up a scientifically rigorous science project. This course is for students who want to do something exiting for their university project and for people who want to help provide answers to essential questions in conservation. We work in close collaboration with local agencies to make sure that we ask the right questions. You will spend a lot of your time in the field... go to page
---


rocking coast

Climate change, sea-level rise, earthquakes, tsunamis are topics that cover the headlines of today´s newspapers. An understanding of Earth Science enables us to make informed decisions that influence our daily life. We will show you how to recognise landslides, rock falls, erosion and cliff retreats. We will take you to places of inland deposits of tsunamis, explain the results of sea-level change and show you dinosaur footprints and lots of exciting rocks covered with fossils and minerals. It will be an interesting introduction into geology... go to page
---


tailored courses

We are flexible. We love new ideas and challenges. Do you represent a company, a university department or a group of like-minded people? Do you have a good idea that can help your people to develop skills in key areas, engage and inspire them but cannot find a course to meet your specific requirements? Please contact us. We will work with you and our local partners to plan and deliver a fully flexible course to address your specific requirements. We will help you identify where you could use some training, then work with you to design and deliver a cost effective training week.
---
Most of our courses run for seven days from Saturday to Saturday. The fully inclusive package covers:

Accommodation in the CERES Villa; a luscious all-you-can-eat organic buffet breakfast (enough to prepare a packed lunch for a day in the field); evening meals (we take you out to our favourite local restaurants); expert tuition and specialist workshops; entrance fees; licenses, insurance cover, all transport once here and course materials (*except board building course). There are no hidden costs.

• Expert tuition and workshops
• Accommodation included
• Local transport included

• Certificated
• Luxury meals included
• Course materials included*
• Carbon offset contribution
On completion of the course, you will receive a Certificate of Participation. Those who want to take things further can take an exam at the end.


introductory prices from €790
7 day all-inclusive course
We offer group reductions. Contact us for details.
---
our partners for short courses





back